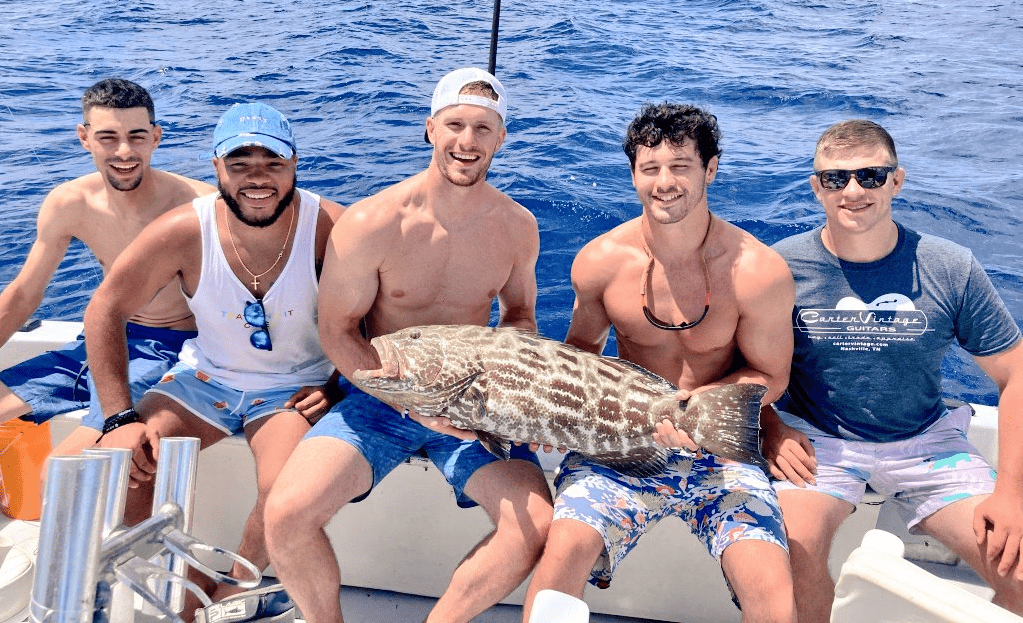 INFORMATION FOR CUSTOMERS
Enjoy the charter available according to your preference of hours.
Full Day – 8 hours from 7:30 am
Three quarters of a Day – 6 hours from 7:30 am to 1:30 pm
Half Day – 8:00 am to 12:00 pm OR 1:00 pm to 5:00 pm
Arrival: 15 minutes to departure.
The Charter boat will supply ice and cooler for all the snacks/food you bring for the ride.
When it comes to sun screens or sun blocks, water-based are the best choice pick for the boat. Other oil based lotions and tanning oils are not allowed as they create a mess, making the deck slippery, staining the fighting chair and couch cushions, contaminating the reels, rod grips and lines which in turn makes your grip difficult on them.
To prepare yourself best as the conditions are likely to change on the water, here are the things you should bring along:
Clothes that can protect you from the sun
Jacket, in case it gets cold (mainly in fall and winter)
Polarized sunglasses
Hat or Visor
Soft rubber-soled shoe (Other shoes including hard soled leather, flip flops and high heels are dangerous as they get slippery.)
Our crew members are experts that know the waters well, and so, will take you to the productive areas to help you catch the species you desire. They know their job well enough for you to have complete confidence in them, and are also very knowledgeable in choosing lures and in rigging. They will do their best to make your trip a memorable one.
If you have any concerns on the boat, please feel free to contact the Captain the same day and he will be available to address them.
Important – Usually the mate sets the hook for you, if you desire to set it on your own, please let the Captain and Mate know.
The crew at your service makes sure you have an amazing experience overall.
All bait, tackle, and fishing licenses are supplied. Equipment that is lost or damaged while in your possession will be charged at our cost. We request you to be careful while handling your rod and reel.
The fish you catch belongs to you. The First Mate will be happy to fillet them for you. Any unwanted fish would be greatly appreciated by the crew.
If you catch a fish which you would like to have mounted, the captain can give you all the necessary information and will make arrangements with the taxidermist. You may release your fish and still have it mounted. Catch and release mounts are common today and are recommended by the crew.
Please be advised that a minimum of 1 Week of the cancellation notice is required to receive a full refund on your deposit. Once the booking has taken place, the charter and Captain will be reserved for you, so the customers canceling with less than 1 Week's notice, or not showing up for their scheduled charter, will lose their deposit and will be charged 100% of the full charter balance to compensate the captain's missed day at sea.